Oriental and Area Rug Cleaning Kelso and Longview
Your area rugs add beauty and style to your rooms.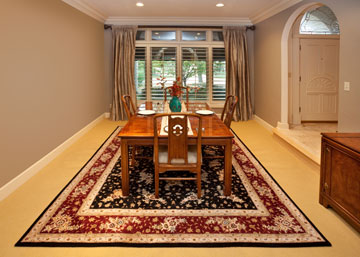 If you use the wrong cleaning agent, you risk damaging your rug by either discoloring it or destroying the fibers and creating a hole in the rug. Our trained professionals are familiar with the care different rug types require and will only use appropriate methods and products to clean your rugs.
If you try to hide dirt or stains by placing furniture over the rugs, you detract from the style of the rug. There is no need to hide your rugs when it is so convenient to call us.
You don't have to worry about collecting your rugs, bundling them and driving to the cleaners. We work quickly and efficiently to restore the beauty of your rugs.We will come to your home and clean your rugs onsite.
When you call Steamers to clean your area rugs, you save yourself from the hassle of trying to figure out what cleaning products are safe to use on a particular rug.
Give us a call today 360-261-2484